Many people tend to center their visits to Japan around big cities such as Tokyo and Kyoto, perhaps with one or two-day trips. Yes, there is much to see in these cities, but even more to explore just a short train ride away. So, if you're looking for a memorable and unique day or weekend trip, then a visit Atami is never wasted.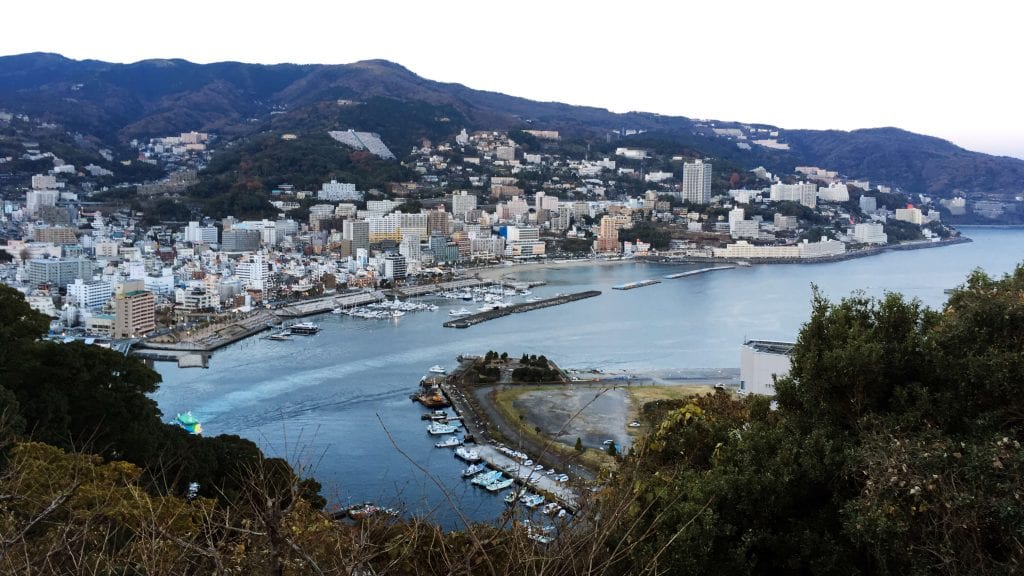 Atami is a beautiful seaside town, easily accessible by train or car in about an hour or two away from Tokyo. While mostly unknown to tourists, it remains a popular spot for Tokyoites to escape the hustle and bustle of city life.
A trip back in time…
Atami was especially popular during Japan's bubble economy and people would flock to the town to enjoy lavish vacations and honeymoons. As a result, you can find a lot of ryokans and resorts still spread through this small town.
However, after the bubble burst, the crowds vanished and what was once a lively resort-town has now instead transformed into a sleepy town of just 40 000 residents, essentially making it the perfect getaway from the busy streets of Tokyo.
Grab a bite to eat in the old heart of Atami
The streets of Atami Ginza used to be the heart of this town in the old days. And even when you visit today, it still feels like taking a step back in time. Spread out through the area, you will find little shops and eateries offering both souvenirs and delicious local food.
Even if you are not interested in shopping, the area is worth a visit for the history alone.
Don't miss the view from Atami castle
There is a lot to discover in Atami no matter which season you visit during. You do not want to miss Atami castle. Unlike other castles in Japan, this castle actually doesn't have any historical context. In fact, it was only built as recently as 1956. The idea was for it to serve as more of a tourist attraction to what was back then a town that has just started to gain popularity.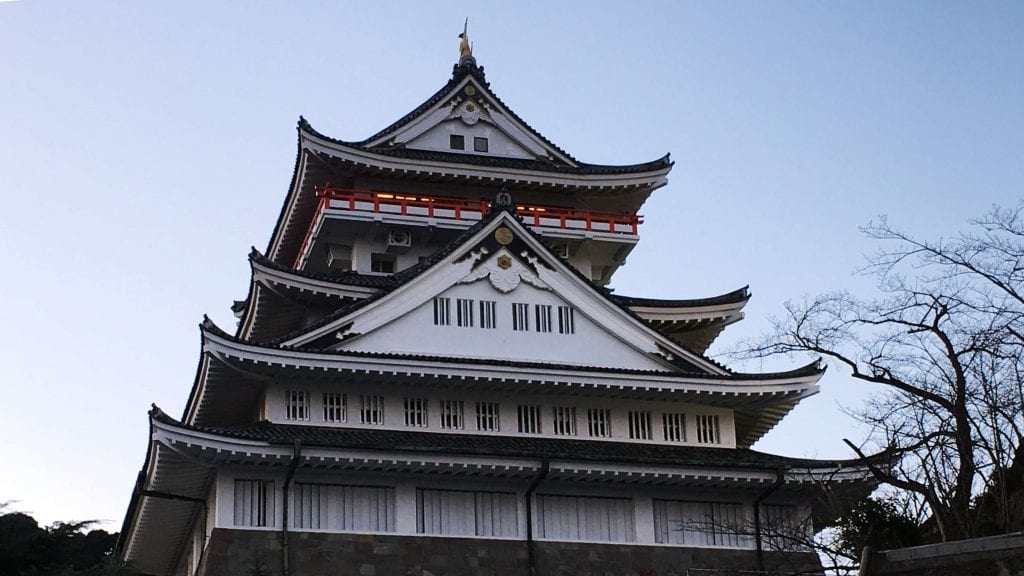 Don't let this deter you from visiting though. Inside the castle you will in fact find several different exhibits, featuring everything from woodblock prints from bygone eras, to old samurai artifacts. The location of the castle also means that it offers the best views of the area from its balconies. If you happen to be visiting during the spring, you will also get some great photos with cherry blossoms. And that alone is a reason to pay it a visit.
See beautiful national treasures at MOA Museum of Art
The founder of the museum (Okada Mokichi) opened MOA Museum of Art with the intention and desire to display the beauty of Japanese culture to people worldwide.
Inside, you will find up to 3000 artifacts, including work from Monet, as well as national treasures and a tea room. No visit to Atami is complete without a visit to this museum.
Have your wishes come true at Kinomiya shrine
While a little bit tricky to get to, the Konomiya shrine is well worth a visit. In ancient times, Japanese people used to believe that there was a god inside all things of nature, such as trees and rocks.
This shrine, originally named "Ki" (meaning "tree" in Japanese) was, as you might guess, built in order to worship the tree gods and give thanks to the Camphor trees that are located on the grounds.
Not far from the shrine, you will in fact find a special tree, Ookusu, that is over 2000 years old. According to legend, you extend your life by one year each time you circle the tree. If that's not enough, it is also said that any wishes you have will be granted.
Atami beach is worth a visit any time of the year
One of the most popular areas of the town is the beach that runs along the sea. Lined by palm trees and flowers, it is easy to think that you have left Japan and arrived in another country.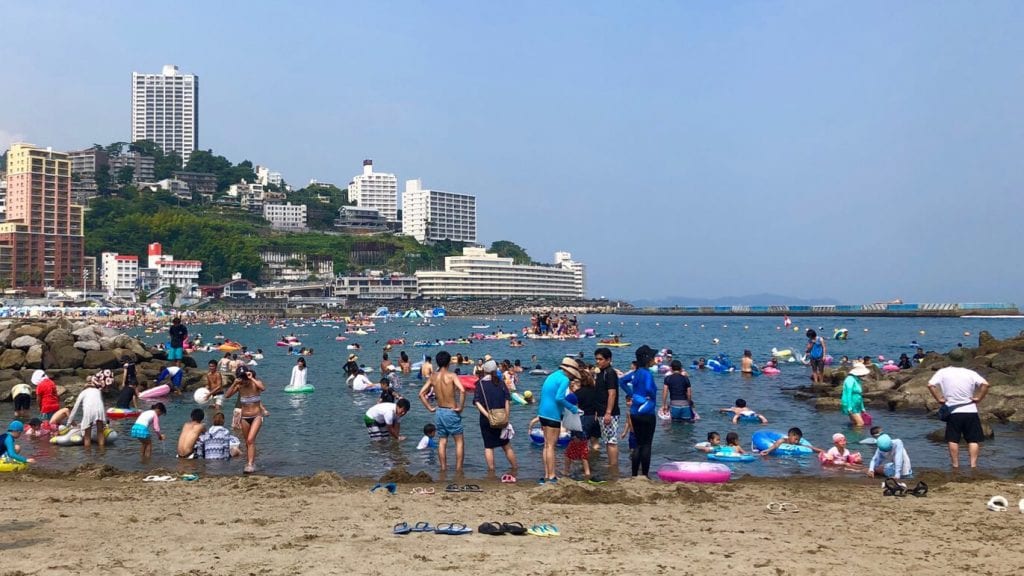 During the summer it's possible to go swimming or snorkling here. But, it is a very popular dating spot all year round because of the beautiful views of the sea and small harbour.
If you're staying a night, then don't miss a stroll along the beach in the evening when it's lit up by beautiful illuminations.
Fireworks by the beach all year round
One of the more popular activities in Japan during the summer are the firework festivals, or "hanabi" as they are called in Japanese. Atami offers you the perfect place to enjoy the fireworks – all year round.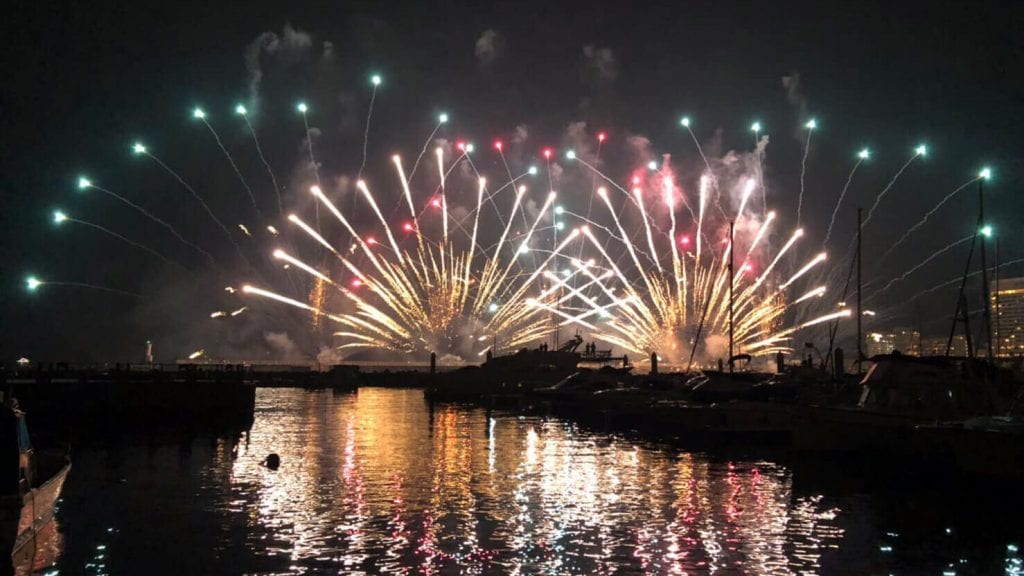 The fireworks in Atami have two clear advantages. You avoid being surrounded by crowds since the fireworks take place right by the beach – unlike Tokyo. And, the fireworks take place on set dates throughout the year. So, you're not bound to just the summer festival here. Find out the dates for the fireworks and enjoy possibly Japan's most beautiful hanabi location anytime you want.
Hot springs fit for great warlords
Atami is a great day trip from Tokyo, but it is also worth staying the night so that you can view the fireworks that take place after dark and a soak in one of the hot springs after a day out and about.
Because of the many thermal springs in the area, it's a very popular place to experience a Japanese onsen. In fact, the town was even popular with one of Japan's great warlords Tokugawa Ieyasu back in the day.
Some of the best onsens that are easy to get to include Yuyado Ichibanchi, Mikan no Ki and Otsuki Hotel Wafukan. Prices range from approximately 1200-1800 yen for an adult.
How to get to Atami?
Getting to Atami from Tokyo is relatively easy. There are regular trains running from Tokyo to Atami. You can choose between taking the Japanese bullet train called Shinkansen or a local train depending on your budget.
Depending on which train you choose, a train ride from Tokyo should take you about an hour on average. From Atami station, it's easy to get around on foot.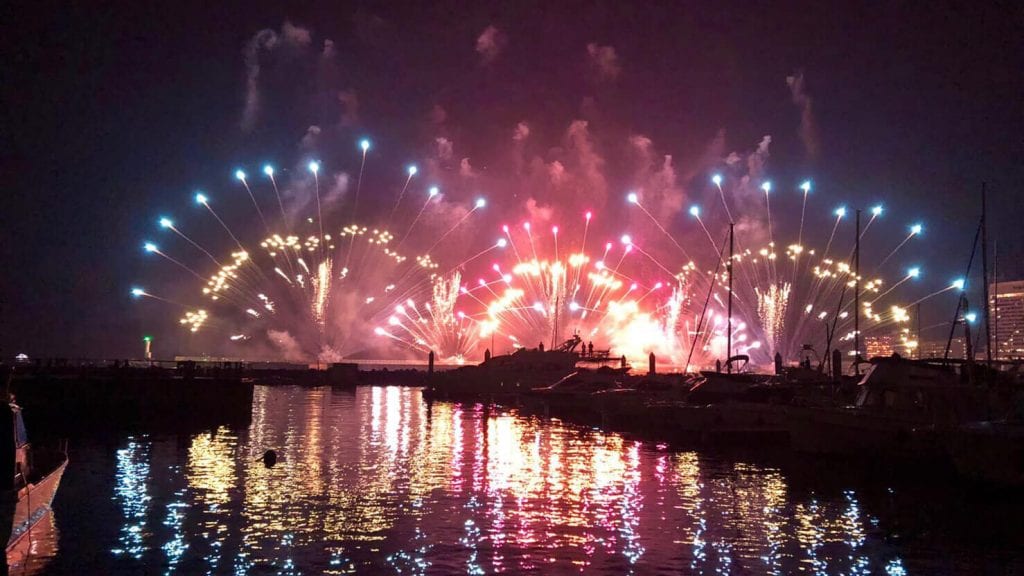 If you choose to drive, you will need at least two hours, but this can vary depending on traffic. There are a lot of parking options nearby the beach and city center, however if you are arriving for fireworks or the beach on a summer day – arrive early since parking spaces disappear quickly.
Where to stay in Atami?
Many of the people who visit Atami do so during a day trip. But, there are plenty of options available if you want to stay longer.
In order to truly enjoy your stay and get the chance to soak in one of the many onsen, it is recommended to pick out a Japanese inn or Ryokan for your stay. And since the bubble economy-era, there are plenty of ryokans available to choose from. You are bound to find one that fits your budget.
There are also plenty of hotels and resorts to choose from. If you are planning your trip to coincide with the Atami fireworks, keep in mind that many hotels are fully booked up to a year in advance around these dates!
Atami isn't the only visit-worthy day-trip from Tokyo. Don't miss a trip to Hakone or Fujinomiya, or why not explore more of the Izu Peninsula?