Just two hours away from Japan's capital – Tokyo, lies a stunning gorge that will make you fall in love over and over again. Shosenkyo (昇仙峡 in Kanji lit. means "rising 昇, 仙 hermit, 峡 gorge) is Kofu, Yamanashi's best kept secret and is one of the special scenic spots in Japan. Yamanashi is more than just Mt. Fuji, fruits and wines but also granite cliffs, oddly-shaped rocks and spectacular waterfalls. Shosenkyo is open all year round, but we highly suggest visiting it in autumn to witness the magical fall foliage of this gorge.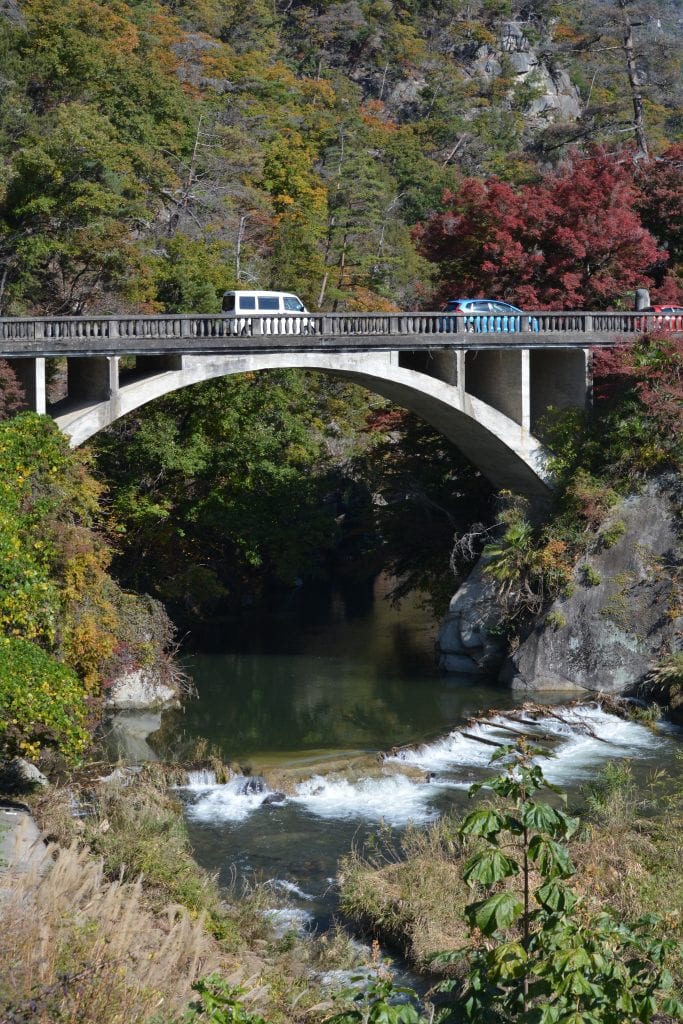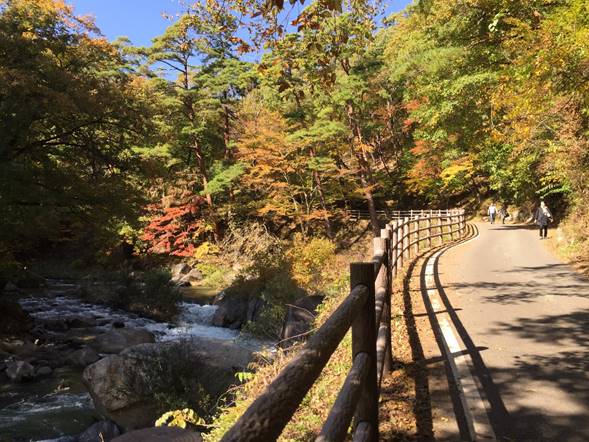 Insider tip #1 : There are a few bridges slightly away from the trail where you can see the autumn leaves. These bridges are easy to spot and always on the left of the trail. The bridges (橋 in Kanji) names are Senda-bashi, "Bridge of Love" (where you can profess your love), Ariake-bashi and Rakanji-bashi (where you can see a temple and hundreds of Buddhas)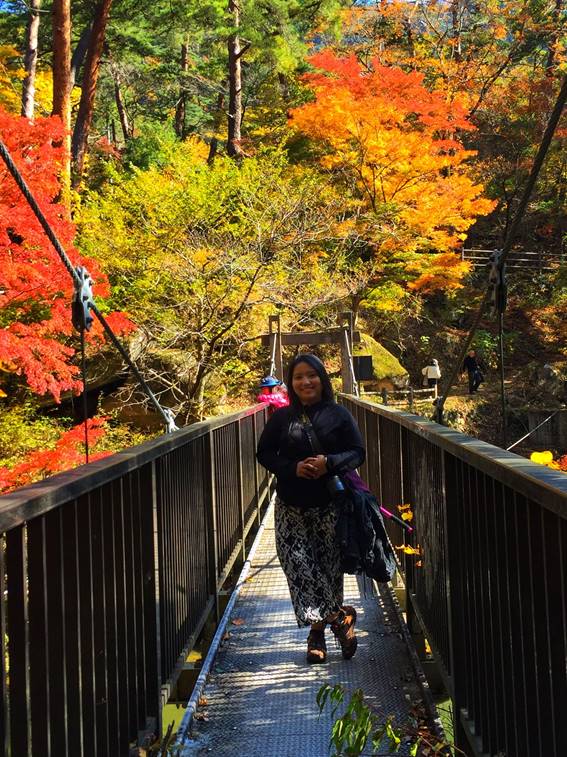 Insider tip # 2 : There is a restroom after the "Bridge of Love" where you can take a photo of impressive autumn leaves that most visitors overlook (probably because it's a restroom). A gorgeous mixture of maple trees, poplar and Japanese elm – it is truly magical!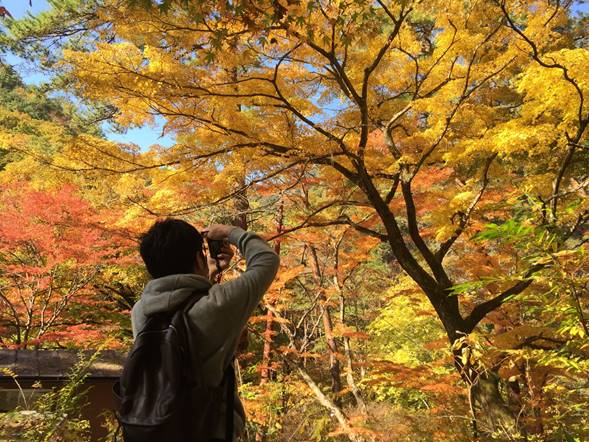 It gets more fabulous as you continue to walk towards the trail. Here you will see the iconic Kakuenpo which symbolizes Shosenkyo. This strangely-shaped huge rock looks like a penguin on the one side and Buddha's head on the opposite side.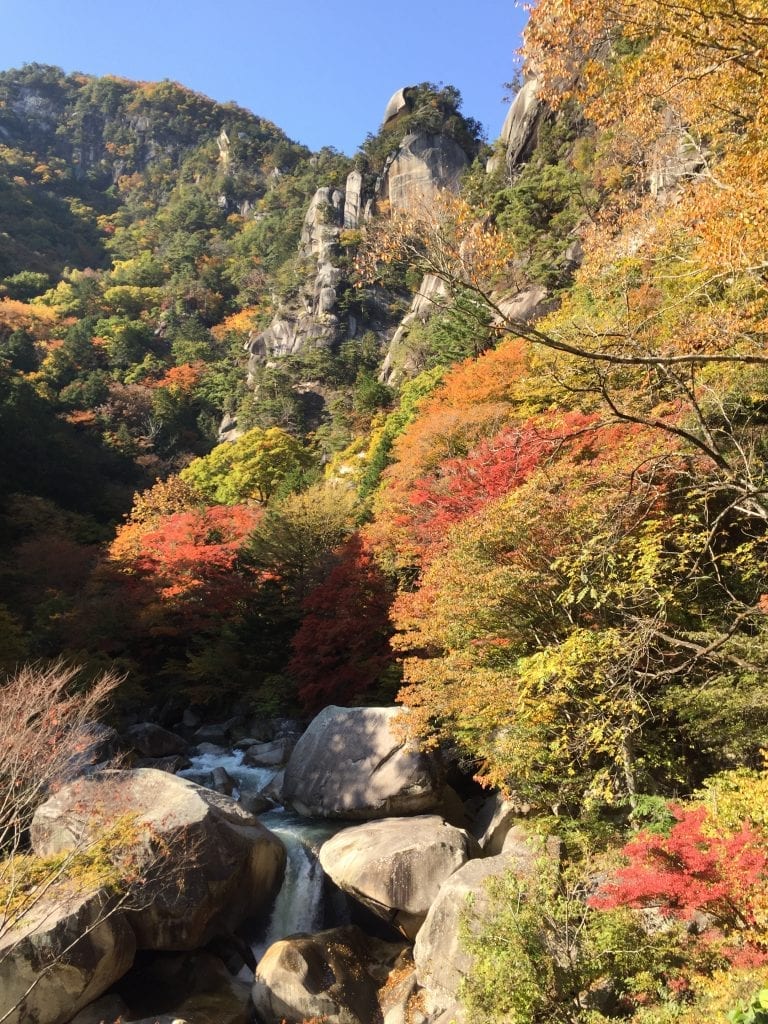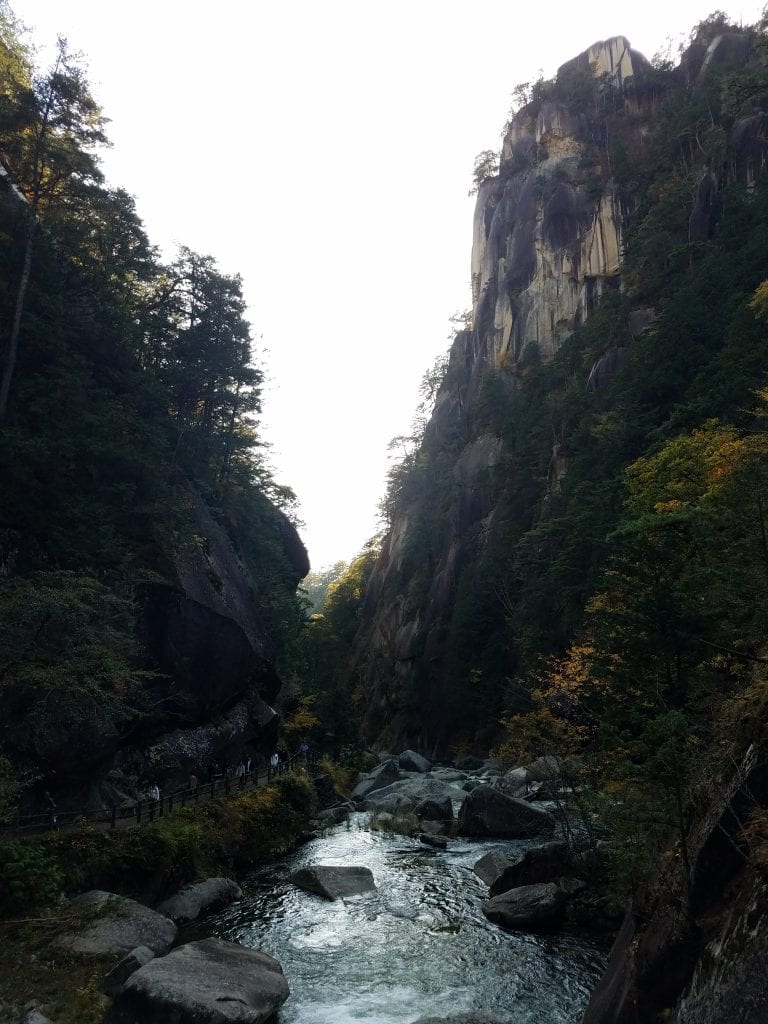 Another rock formation that is impossible for you not to be astonished at is the Ishimon (石門 in Kanji lit. means stone gate). The sense of instability the slightly separated tip creates is thrilling. These are just two of the splendid stone structures and rock formations waiting for you in Shosenkyo.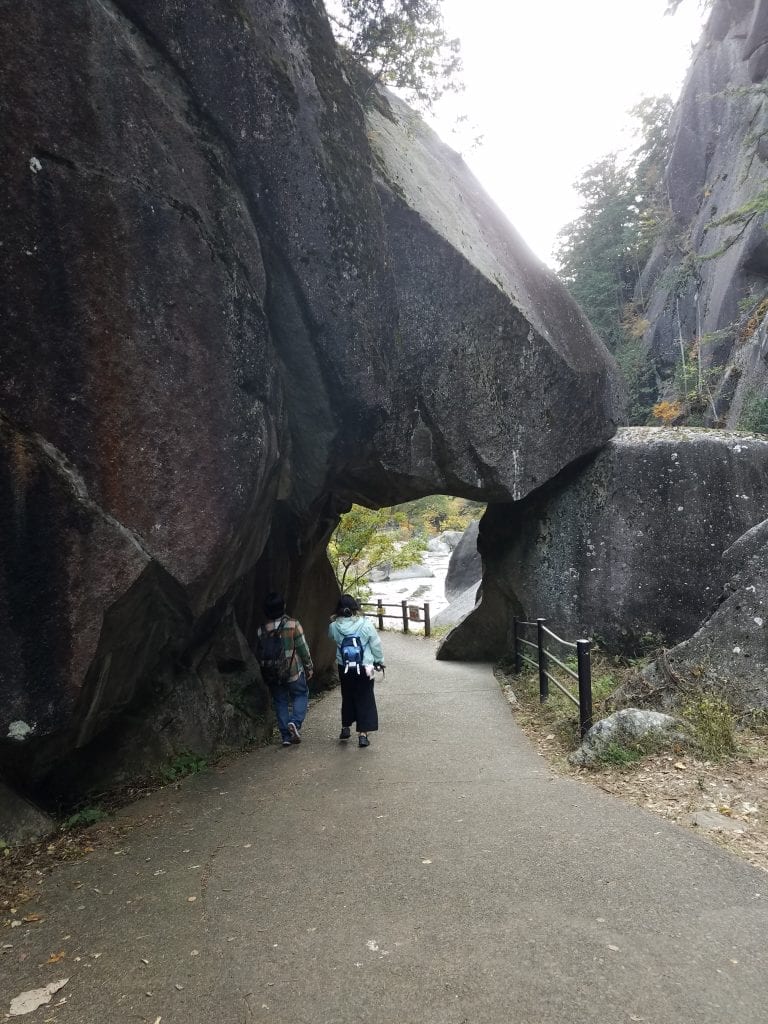 And of course one has to visit Senga Taki or Senga Waterfalls – another reason to fall in love with this gorge if you're a cataractophile like me.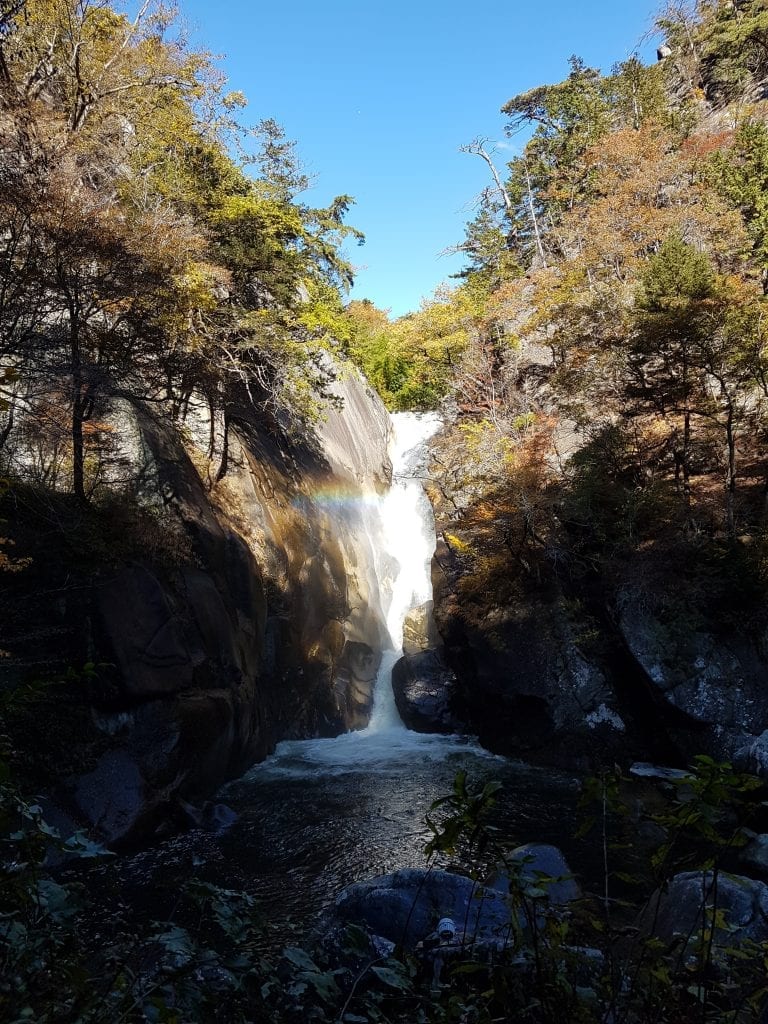 The beauty of Shosenkyo does not end in this waterfall. Another way to enjoy Shosenkyo is its ropeway going to the top from where you can see Arakawa Dam and Mt. Fuji from afar.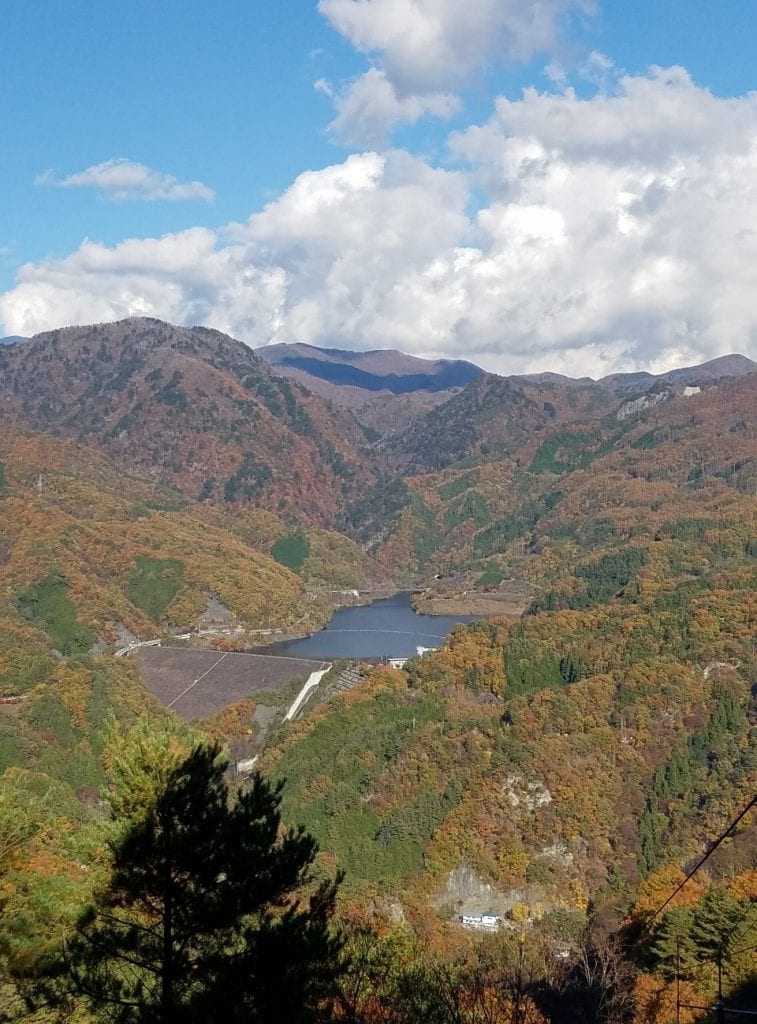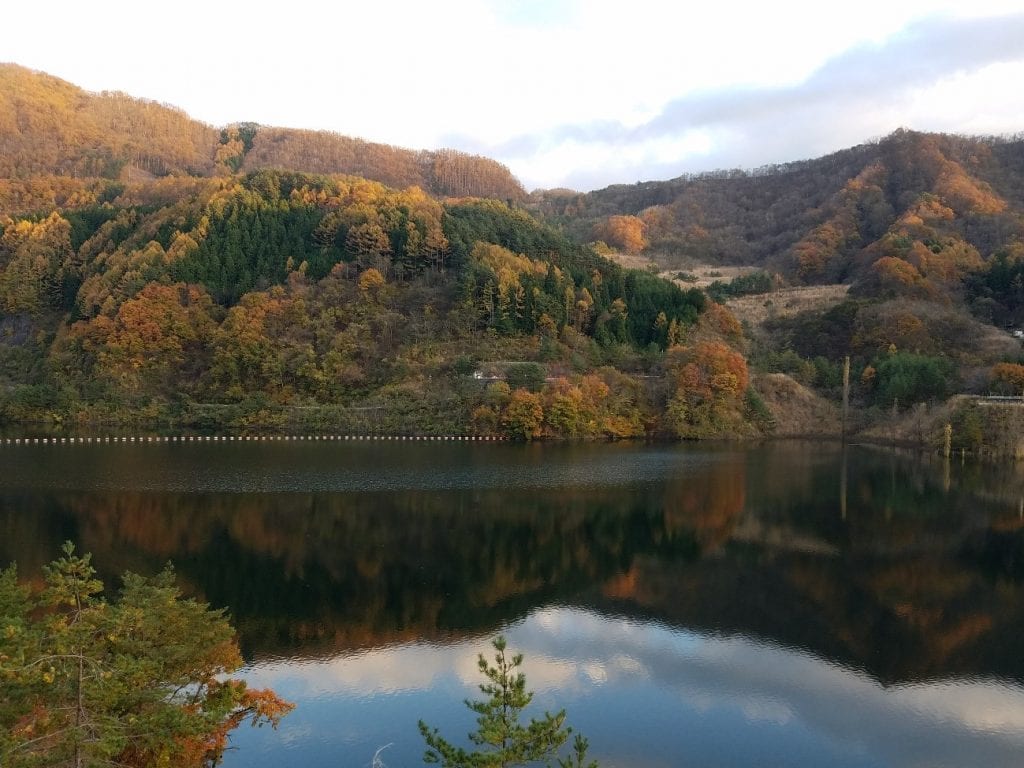 You will then arrive at Panorama-Dai station where you will see two trails with cute owls representation named Fuku-chan and Yume-chan. Each trail offers you different views of Shosenkyo. The trail going to the left will lead you to Arakawa Dam view and Kakuenpo's peak with a view of Mt. Fuji, while along the trail going to the right you will find another site of this iconic volcano, a shrine, a mystical tree, a floating stone and a 50-minute forest walk.
Insider tip #3 : The best view of Mt. Fuji is not found near the Panorama-dai station where a small sign boasts, "best view of Mt. Fuji". The best view for me is at Kakuenpo's Peak. Just a 15-20-minute walk from Panorama-dai station (left trail).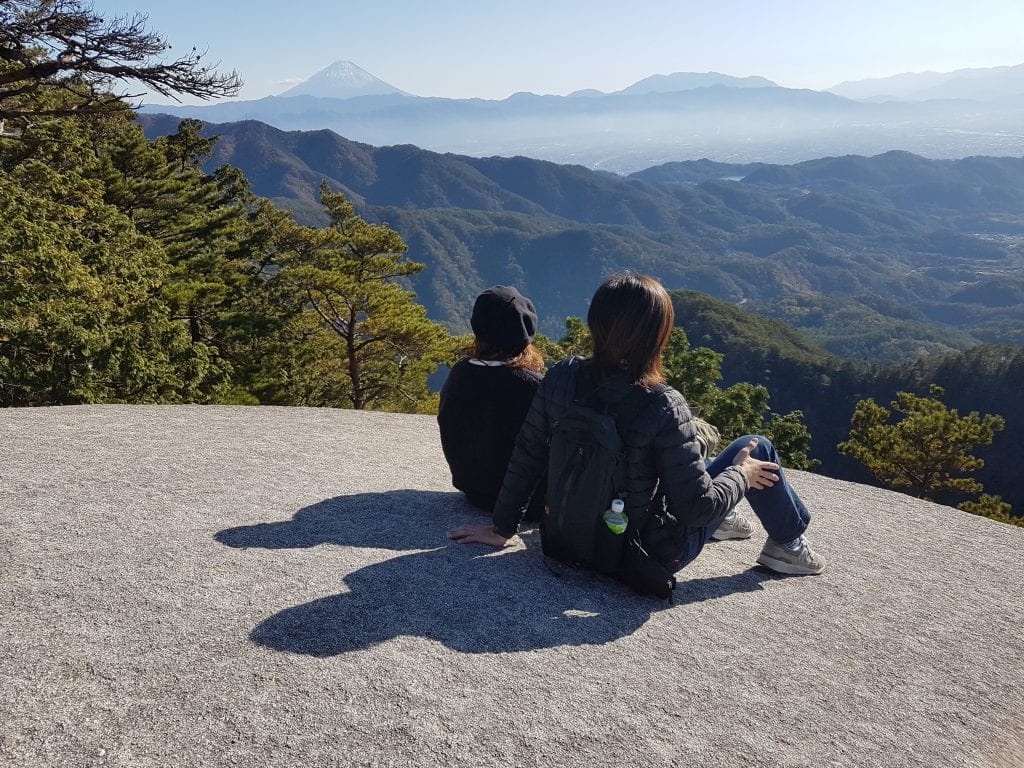 Overall, Shosenkyo experience should definitely be on of your autumn bucket list. Momentarily forget the hustle and bustle of the city and the crowd-filled countryside, and immerse yourself in the wonderful world of nature that Yamanashi has to offer. See you next fall and together, let's fall in love <3.