Japan is a country with a long and rich history which goes back thousands of years. Stories, legends, customs and celebrations have been recorded and passed down from generation to generation. This makes Japan one of the few countries which has maintained a firm hold on tradition and culture. Nowhere is this more evident than in its festivals.
Japan's many festivals
The Japanese word for festival is matsuri and there a hundreds of these matsuri which take place every month all over Japan. All are slightly different and many have there roots in Shinto or Buddhist rituals. Some are quiet and calm, like the Kyokusui-no-utage festival which focuses on the writing and reciting of poetry. While others are magnificently wild and somewhat dangerous, like the Onbashira log-riding festival during which several participants have actually died! We've scoured the country to give you our top 5 choices for must-see matsuri in Japan:
1. Hetomato
On a small island just west of Nagasaki, a festival takes place every January – a celebration unlike any other we've seen anywhere else in Japan. Based in Shintoism, it's all about celebrating the year past, and divining what is to come in the future. Did you know sumo is more of a spiritual ceremony than a sport? At Hetomato, all the males in the village, from young boys to men, compete in a sumo tournament as a symbol of cleansing. Although by the time it reaches the adult matches, many of them are already quite red and sake-filled which makes for an interesting show!
Another attraction is a ping pong match with rules that are slightly different to the ordinary. Two recently-married women don luxurious kimonos and proceed to play ping pong. They do this while perched on two sake barrels traditionally used at weddings.
During one part of the festival, the men carry a large straw sandle through the streets. They very unceremoniously launch any single women they find onto it and throw them up into the air three times. This is meant to bring good luck in finding love in the next year. Other activities include tug-of-war, a rugby-type game which often just looks like a large brawl, and dodging participants armed with black paint all trying to smear your face with the buckets contents – all in good fun of course!
2. Hyakumangoku
This celebration of Japanese culture takes place over 3 days in the city of Kanazawa. An extremely well-preserved city, Kanazawa used to be an important seat of power for the Maeda clan. This clan was second only to the Tokugawa family who produced Japan's shogun rulers. Hyakumangoku recalls this samurai history with vibrant parades, samurai marches, music, dancing and much much more!
Visitors can enjoy the following:
Demonstrations of several martial arts including archery, kendo, karate and iado sword-fighting.
Drinking matcha tea during a tea ceremon.
Witness the energetic skills of the city's finest taiko drummers
Watch traditional dance and Noh poetry performances.
Rent beautiful kimonos while participating in workshops and crafts.
And gorge yourself on festival food!
3. Gion Matsuri
This is one of the biggest festivals in the country so it's not surprising it is also one of Japan's top 3 celebrations. Taking place in Kyoto during the month of July every year, one of the highlights is its magnificent mikoshi float parade. These floats are painstakingly crafted by local artisans and are absolutely massive. Up to 25m tall and 12tons in weight, these ornately decorated floats sit atop huge wheels. They are pulled along by dozens of people who seem like ants in comparison to the giant mikoshi creations.
Gion Matsuri also has one of the longest festival histories, stemming all the way back to year 869. Locals started the festival as a plea to the gods during an epidemic outbreak. Residents still choose a young boy to act as a messenger to the ruling deities. A boy who cannot touch the ground for 5 whole days during the celebrations!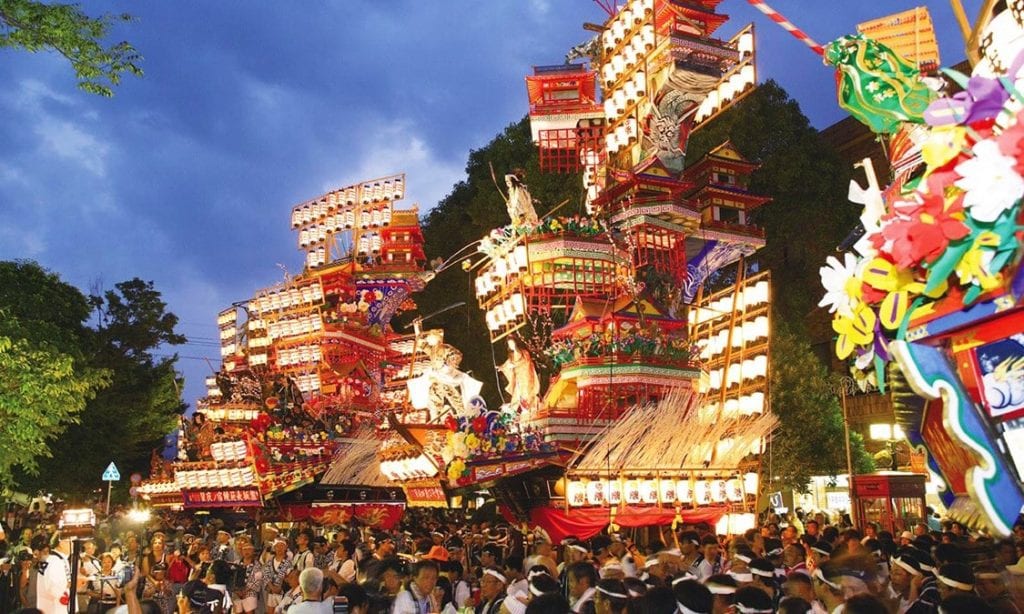 4. Baikasai Plum Blossom Festival
This festival is relatively more calm compared to the others and takes place each year during peak plum blossom season. Not only do you get to enjoy Japan's stunning plum blossoms (which, in our opinion, are far superior to the cherry blossoms), but you can also enjoy tea served to you by geisha! These exquisite entertainers come out in full force during this one-day festival – a great opportunity to experience this aspect of Japanese culture at a somewhat lower fee than private dinner experiences.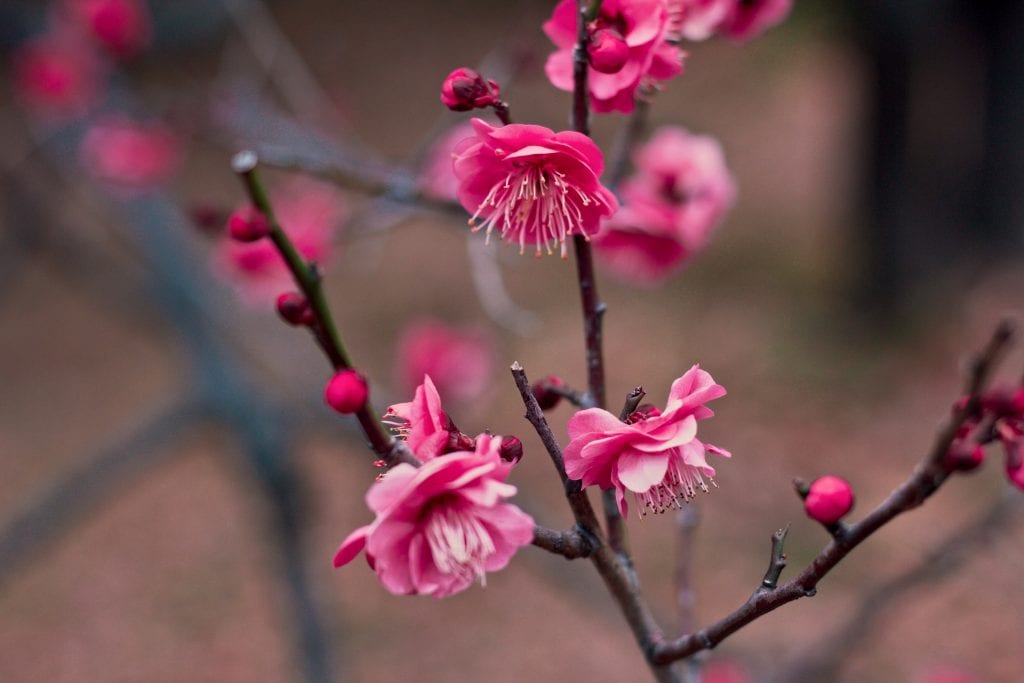 5. Tsunan Snow Matsuri
The beginning of the year turns Japan into a winter wonderland, and one of our favorite snow festivals takes place in the small town of Tsunan. If you've ever watched Disney's 'Tangled' and marveled at the thousands of lanterns floating around the castle, then you know what to expect in this town which experiences some of the heaviest snowfall in the country.
In addition to a magical lantern display, visitors can also enjoy winter snow with activities like snow bikes, treasure hunts and a snowboard competition. A fireworks display lights up the sky and brings an end to this winter celebration.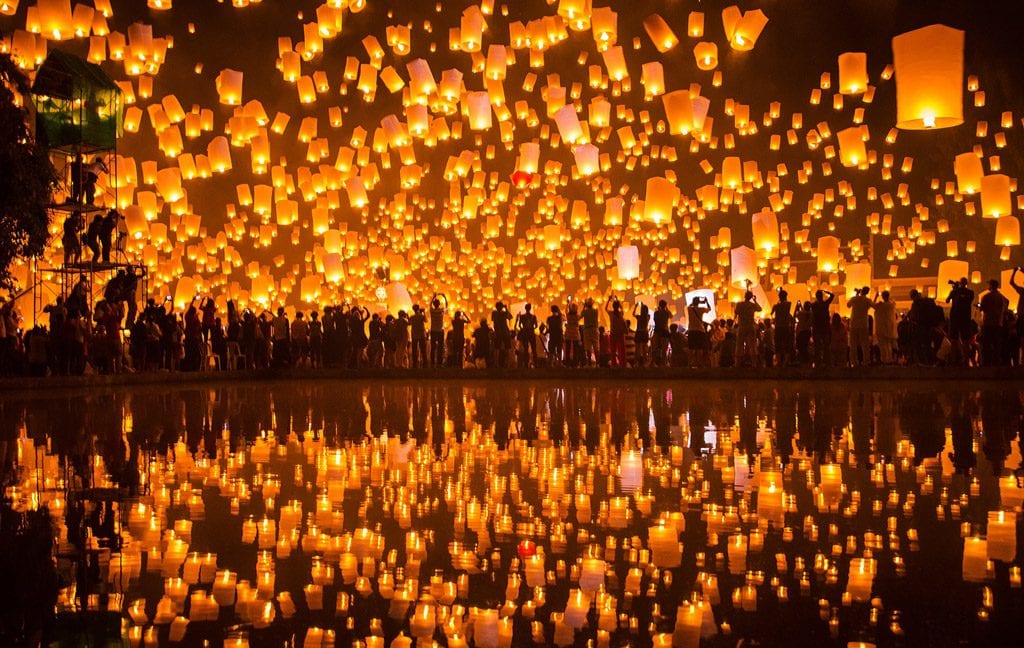 How to get to these festivals
The internet can be a vortex of information which may make it difficult to find the information you need. Joining a group tour based around around one of these festivals is as simple as clicking a button. If you're looking for a more customized experience, have a look at our custom page for inspiration or send us an email at triprequest@kichijapan.com and we can get started on planning your Japan adventure!