Izu Peninsula is often overlooked in favor of other more famous destinations such as Tokyo, Osaka or Kyoto. For the many residents in and around Tokyo however, it is a favorite getaway destination when you feel the need to escape city life for a while.
Famous for its beautiful nature, beaches and resorts; Izu has a lot to offer and is quick to become a favorite among those that pay it a visit.
Where is the Izu Peninsula located?
Izu Peninsula in Shizuoka prefecture makes for a great day-trip or weekend-trip from Tokyo and can easily be reached by train.
If you have more time, there are 7 different Izu islands waiting to be explored, most of which can be reached by ferry from mainland. During the busier seasons, it's even possible to get to Izu from Yokohama outside of Tokyo.
As far as getting around the islands, there are plenty of buses available. You can also rent a bike or a car if your own to get around.
Why should you visit?
The region has a volcanic history which is what gives the area its beautiful appearance. Aside from sandy beaches and views along the shoreline, it is a paradise for hikers and nature lovers. Expect plenty of trails leading you around the beautiful islands, complete with caves to explore for the adventurous and plenty of gorgeous waterfalls.
If you prefer culture, you will also find plenty of beautiful temples, shrines and ryokan to explore. Even the history-buff will find plenty of history to keep them entertained for a long time. For example, did you know that the port in Shimoda is where American commodore Perry arrived? This later led to Japan opening up to the world and starting trade internationally. If you visit Shimoda today, you will see plenty of locations around the city that still refer to that piece of history. How about taking a stroll down Perry road to learn more?
Take the time to soak in one of many onsen
Having volcanic roots means that there are plenty of onsen, or hot springs around the peninsula. Whether soaking your feet in Atami or soaking your whole body while watching the sunset from your own personal tub at a ryokan; you are bound to find plenty of onsen around to choose from.
Shuzenji onsen is a popular destination among travelers, along with plenty of other choices in Atami. Did you know that the onsen in Atami was actually a favorite destination of one of Japan's most famous warlords; Tokugawa Ieyasu?
Hike around Kawazu waterfalls
Kawazu is more or less located right in the middle of Izu and is a particularly mountainous area. You can hike around 7 famous waterfalls of different heights, ranging from 2 meters all the way up to 30 meters.
What makes them so famous? Nobel prize winner Yasunari Kawabata wrote a short story called "The Dancing Girl of Izu". A story that is set in this region. Along the trail, you will be able to find several references to the story, including a bronze statue depicting the main characters of the tale.
Even if you never read the story, the hike has been described as incredibly beautiful and worth a visit of its own. When you're tired from walking, the trail ends at Nanadaru Onsen Resort. Soak in a number of thermal baths while enjoying a view of the largest waterfall.
Play in the water in Shimoda
Combined with exploring Shimoda's history, there are also plenty of beaches available to suit any taste. Shirahama beach is perfect for surfers or younger crowds. Sotoura beach on the other hand with its calm and shallow waters is perfect for families.
If you're not against doing some exploring of your own, you are bound to find some hidden gems around the island that offer you seclusion and a chance to escape the crowds. Taking the time to explore definitely pays off! So, take a short cruise around the tip of Izu Peninsula, enjoy a ride on Shimoda ropeway or visit one of the many interesting museums.
Check out the marine life in Niijima, Hachijojima, Miyakejima and Mikurajima
Miyakejima and Mikurajima are both famous spots for dolphin watching. There are also opportunities to go swimming and snorkeling with them. If you prefer something bigger, head to the southeast island of Hachiojima. On this island, you will be able to view whales during their seasonal migration.
Niijima is perhaps most famous for being an excellent location for surfing. But it also offers gorgeous opportunities to enjoy both snorkeling and diving around the island.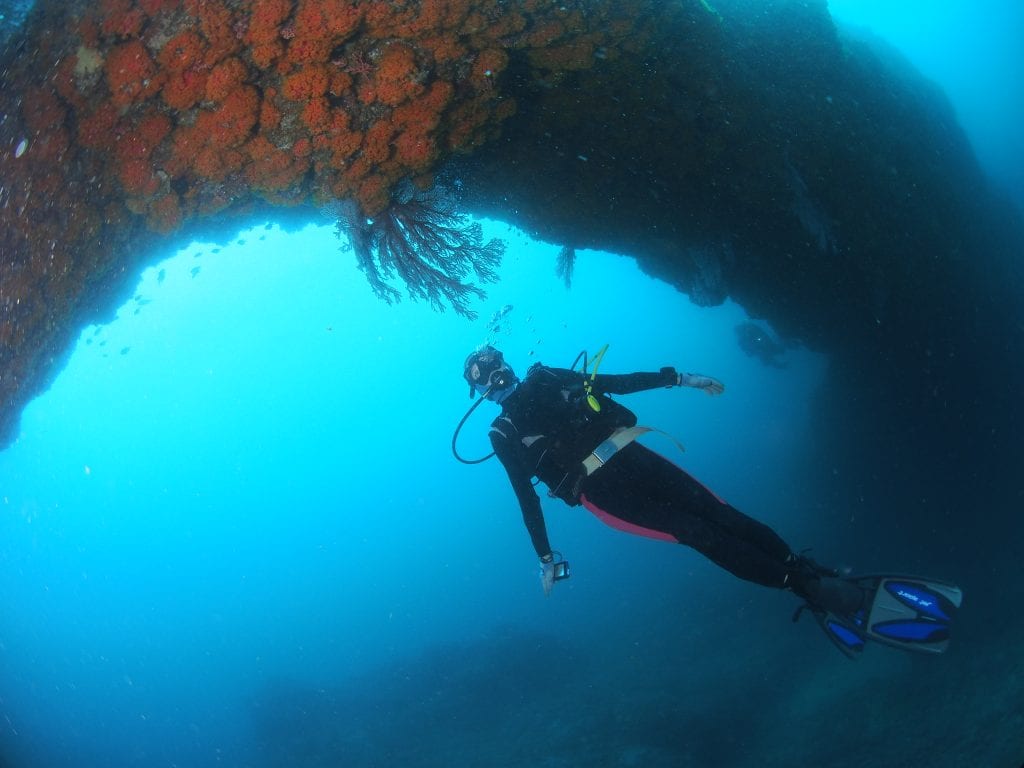 There's also a big aquarium on the island where you can get close to the animals. It's the perfect place to bring small kids.
Feast on all the fish and seafood you can eat
If you have visited Japan previously, you have perhaps noticed that each prefecture has its own signature foods. Hokkaido has its ice-cream, Osaka has takoyaki and okonomiyaki while Kobe has beef. Izu Peninsula is no exception and is famous for its seafood.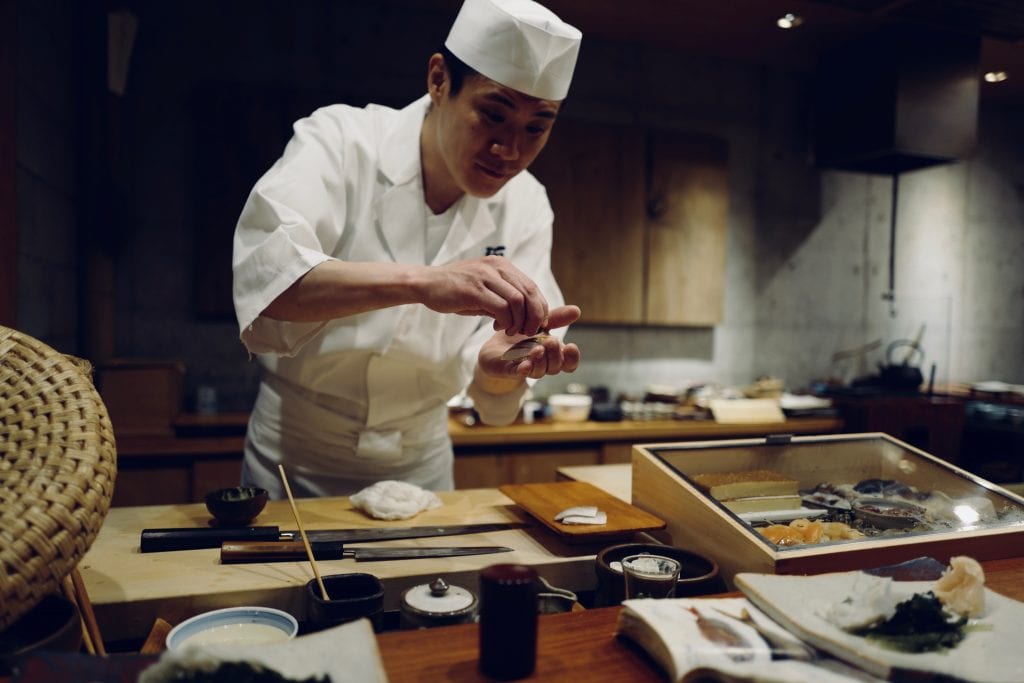 Whether you prefer sushi and sashimi or something cooked, you will find plenty of delicious seafood delicacies to feast on. The center of the Izu Peninsula is also famous for wasabi. So, be sure to check it out and give it a taste!
Want to know more about the Izu Peninsula? Don't miss visiting Atami, a sea-side town with fireworks all year round and romantic beaches.