Just 3 hours by train from Japan's Capital Tokyo, lies a prefecture known for its traditional Washi paper industry (including lanterns and umbrellas) and is a center for the Japanese swordsmithing and cutlery industries, Gifu – the home of Shirakawa-go village, a UNESCO World Heritage site. Farmhouses in the this village are called "gassho-zukuri" whose shape resembles the hands of Buddhist monks pressed together in prayer. It is one of the best places to see Japan's winter light-up illuminations.
For an anime fan, Shirakawa-go is the inspiration of the Hinamizawa village's 2007 horror movie "Higurashi no Naku Koro ni". In this terrifying film, the protagonist discovers that there have been several murders and disappearances in the village in the recent years.
Contrary to the scary plot, Shirakawa-go village is anything but horrific. Every season has different faces and one of my favorite is its winter face. Whether day or night, you can always appreciate the beauty of this village and the gassho-zukuri houses reflected through the ponds and streams.
As a fan of illumination, I also find these farmhouses illuminated during winter feels very anime-ish, and brings a different feeling of excitement. The Shirakawa-go Winter Light-up happens only 6-8 times a year on some weekends in January and February. During the past years, visitors were able to just go ahead and visit the illumination. However, this year has seen a few changes as advance reservations are now required to visit the village.
If you want to experience the beauty of Shirakawago from day to night, it is highly recommended that you stay in the gassho-zukuri houses. It must be noted that accommodation is limited, so you have to reserve in advance. Alternatively, stay in the nearby towns of Takayama or Kanazawa and do a daytrip to Shirakawago.
Before the light-up, you can stroll along the village and one of the must-do's here is to go to the observation point. It is so picturesque and could almost be a painting.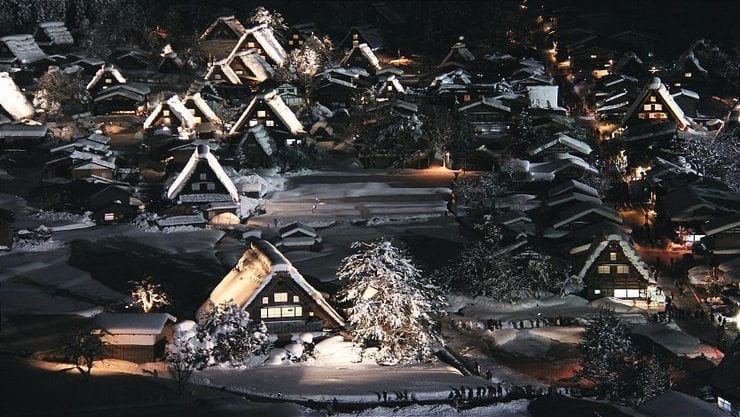 There's a suspension bridge that connects the parking area and the village which is really amazing to cross.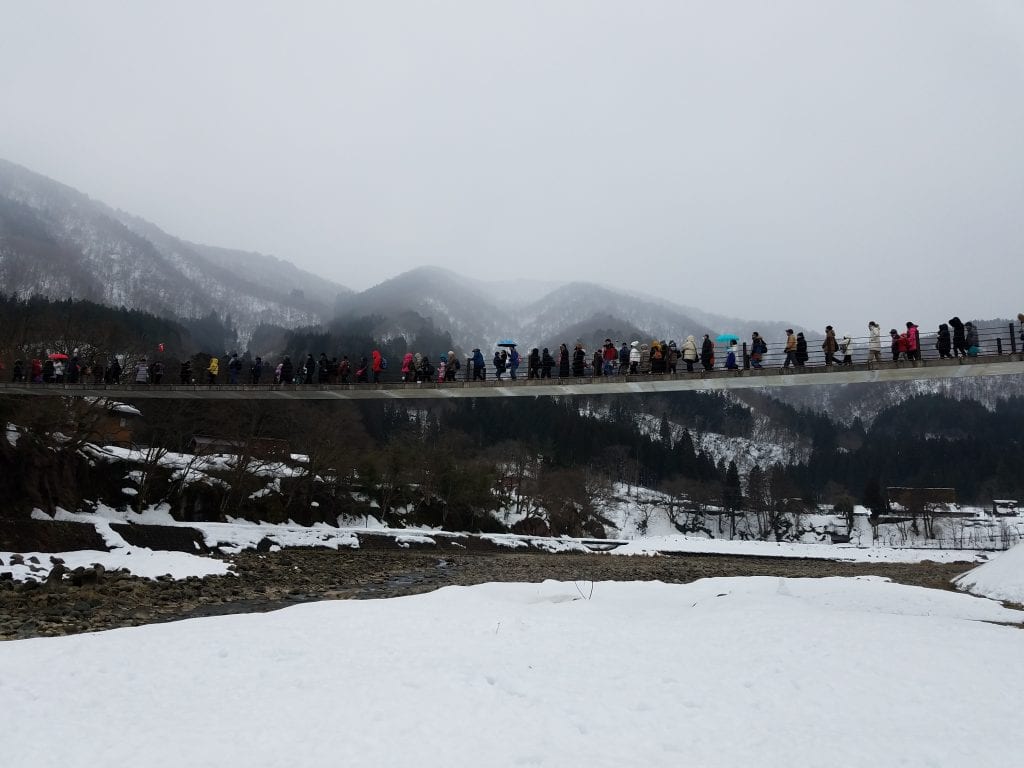 You can play in the snow while waiting for the light-up which starts at 5:30pm, but make sure you are dressed properly as snow is no surprise here.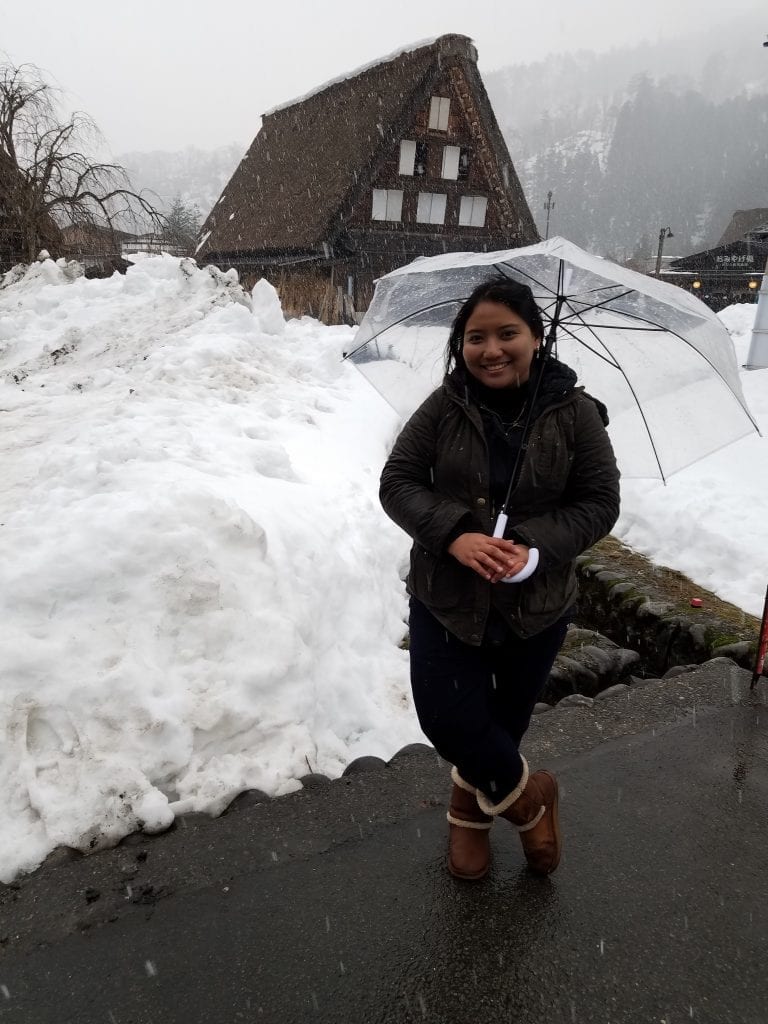 Then enjoy the Shirakawa-go Light-Up!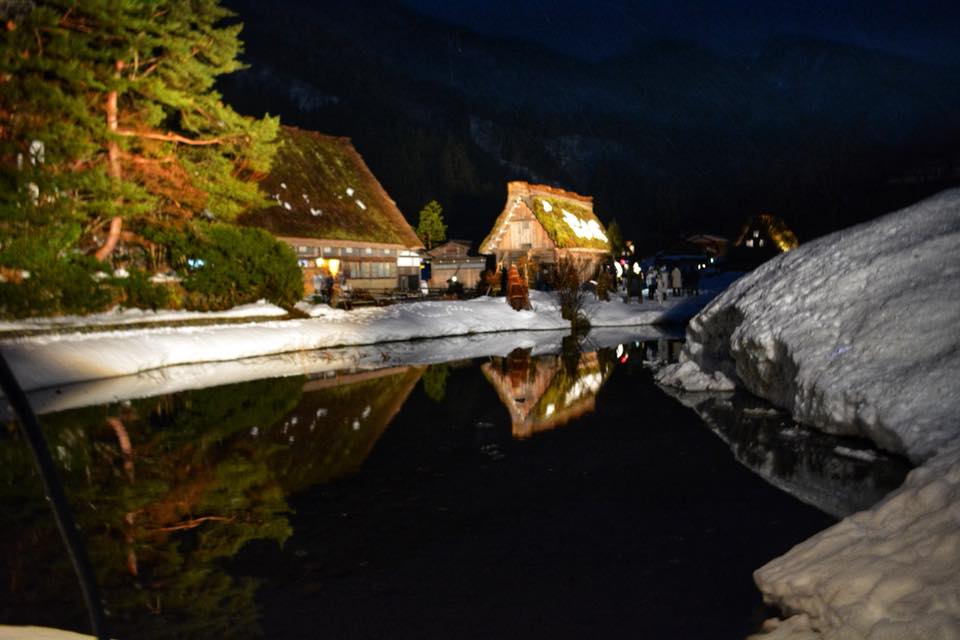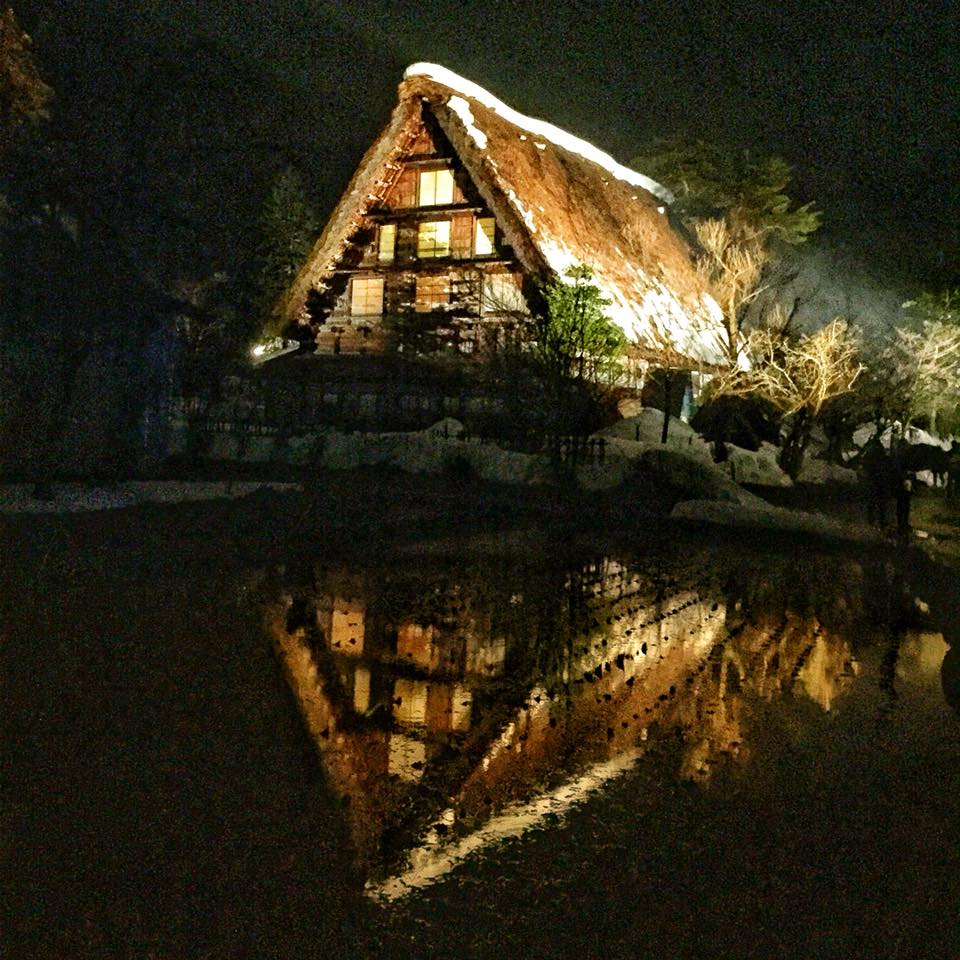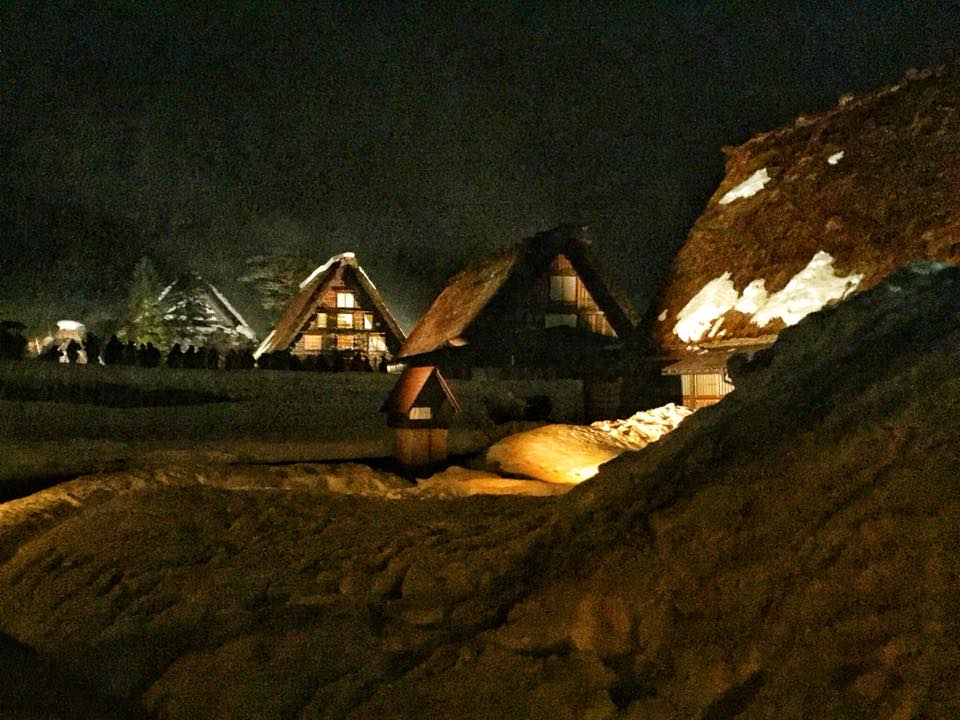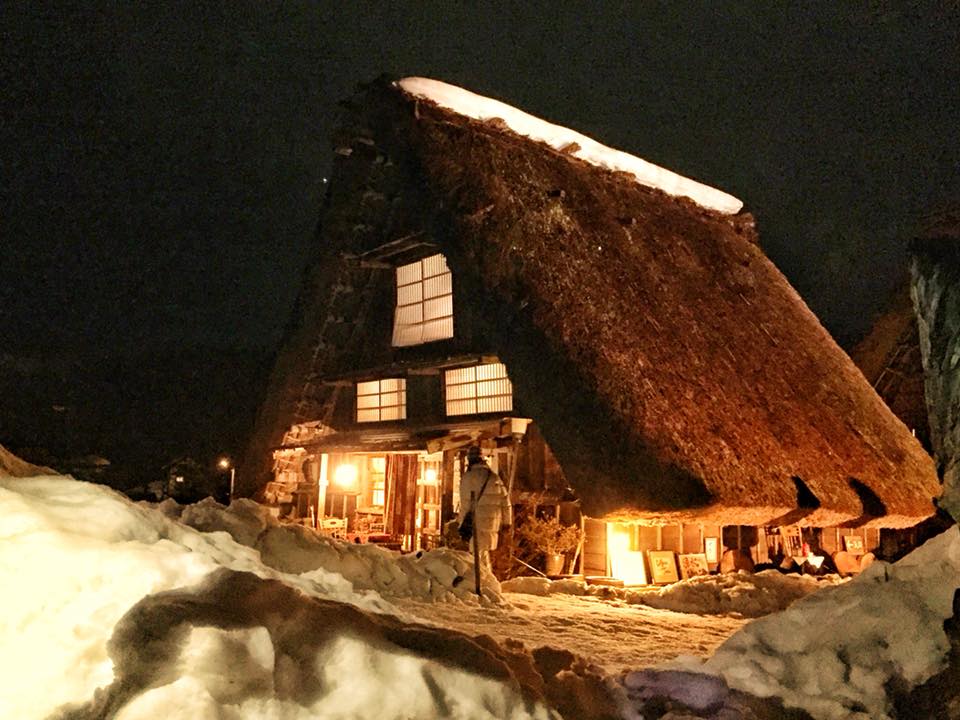 Although Shirakawago village is the only village with a winter light-up, there are also other nearby villages you can explore, like Gokayama and Ainokura (included on our Tanuki tour). These give an equally fantastic experience even without illumination. So come to Japan and experience winter in the beautiful Gifu Prefecture!