Hokkaido is another one of those locations in Japan that is often overlooked in favor of Tokyo or Kyoto. However, anyone with some time to spend in Japan should not miss out on the chance to explore the country's most northern point.
This is particularly true for those who enjoy nature or skiing. But even if you don't, Hokkaido has plenty to offer for most people's tastes and interests all year round. Check out these 6 things to do in Hokkaido you don't want to miss!
1. Go hiking – at any time of the year
If you enjoy nature and hiking, you will find a lot of options available in Hokkaido. One of the best might be Shiretoko National Park where you will find a big selection of hiking trails ranging from short strolls, all the way to hikes lasting for several days.
Aside from the stunning nature surrounding you, you are also likely to come in contact with Japanese wildlife. This means everything from cute deer to brown bears, so keep this in mind before you head out.
Another place worthy of a stroll is Akan National Park, which also happens to be home to the native Japanese Ainu. Don't miss the opportunity to explore their culture closer and pay a visit to the few remaining Ainu that still live in Akan.
2. Take the time to soak in an onsen
Like many places in Japan, you will also find plenty of onsen around Hokkaido, and perhaps most notably in Noribetsu. You will find the famous Hell Valley where the smell of sulfur fills the air and there are pools of bubbling mud and water all over the place.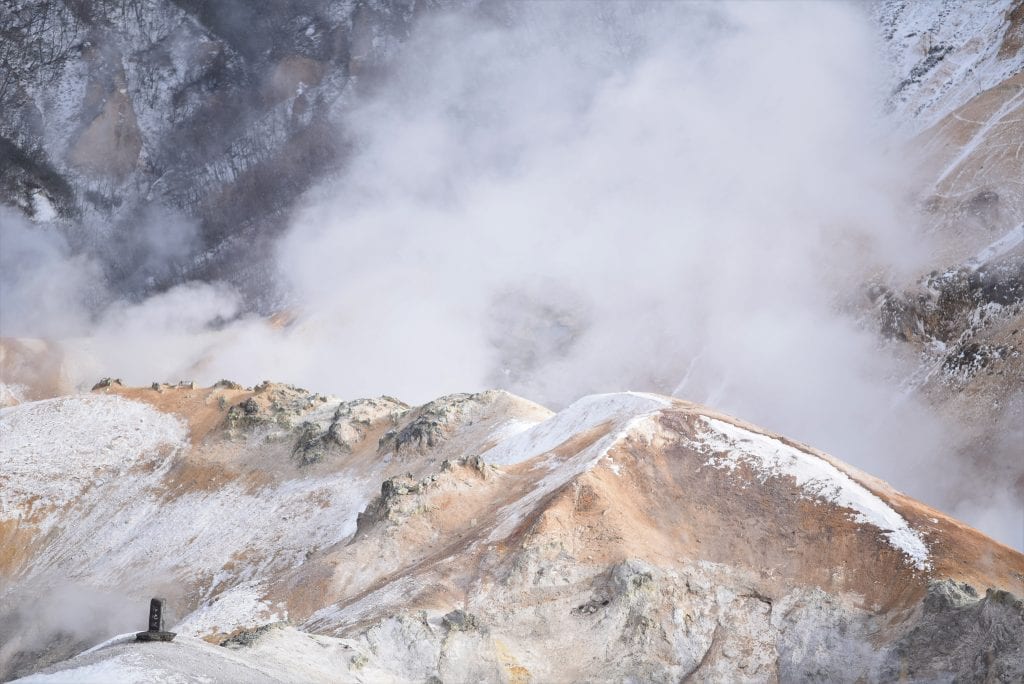 Whether you're just looking for a quick foot-bath at the end of your hike or a full body soak in a proper bath, you will have plenty of hot springs to choose from. Hoheikyo onsen can be combined with snow-shoe hiking if you're visiting in winter. Or, camping and stargazing while seeing the fall foliage.
3. Eat all the seafood you can get your hands on
Seafood is one of the things that Hokkaido is most notably known for, and perhaps a big variety of crab is what tops that list. Most cities in Hokkaido will be able to offer you delicious seafood right off the boat, and even if crab isn't your thing, you will be able to find many other different types of fish and seafood to satisfy even the pickiest eater. Nijo Market in Sapporo is a seafood market with a range of fantastic restaurants to choose from.
While here, don't miss out on trying out Hokkaido's other culinary delights, such as vanilla ice-cream and jingisukan (a kind of bbq made from mutton).
4. A day trip to Otaru
While in Sapporo, take a short trip to the town Otaru, perhaps most famous for foods, canals, and history. Even now, a visit to this little town is like taking a trip back in time to old Japan.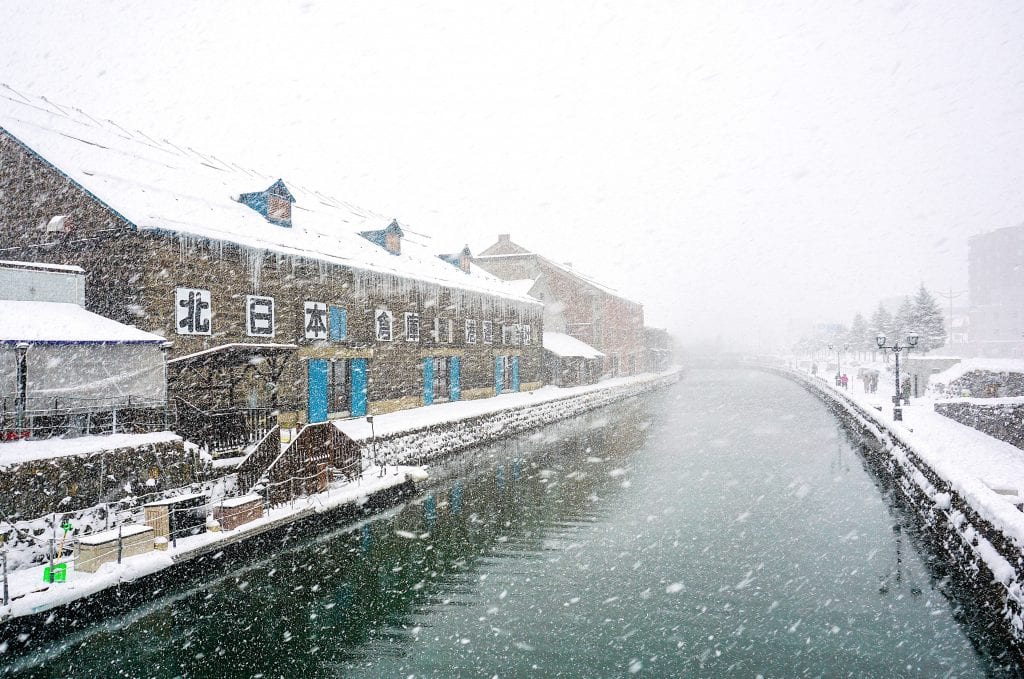 The most famous location in Otaru is the scenic canal that seeps through the city with plenty of picturesque views to leave you in awe. While beautiful during the day, it is known to be even more stunning at night. If you're visiting Otaru in February, you may be lucky enough to see the Otaru Snow Light Path Festival.
5. Spend a day in Sapporo
Sapporo is perhaps most famous for Sapporo Beer as well as the Sapporo Snow and Ice festival which takes place every year. The city is full of sites for you to explore, everything from the clock tower to ramen shops and the famous chocolate biscuit factory.
If you're feeling thirsty then head by Sapporo Beer for a tour around the brewery. If you're here in January or February, you shouldn't miss out on the Snow and Ice Festival that gathers visitors from all over the world, and this for good reason.
6. Enjoy the scenery in Furano and Biei
Both of these towns are a must on any Hokkaido itinerary! And it's not hard to see why. You will find gorgeous views of the number of flower farms that are scattered over the area. Perhaps the lavender fields are most famous, they seem to stretch on for miles. It is recommended to visit during spring or fall for the most beautiful scenery.
If you are an avid Apple-user, you might also recognize the famous "Blue Pond". This place has gained popularity as a tourist location after a photo of the pond was used as a background image in older Mac computers.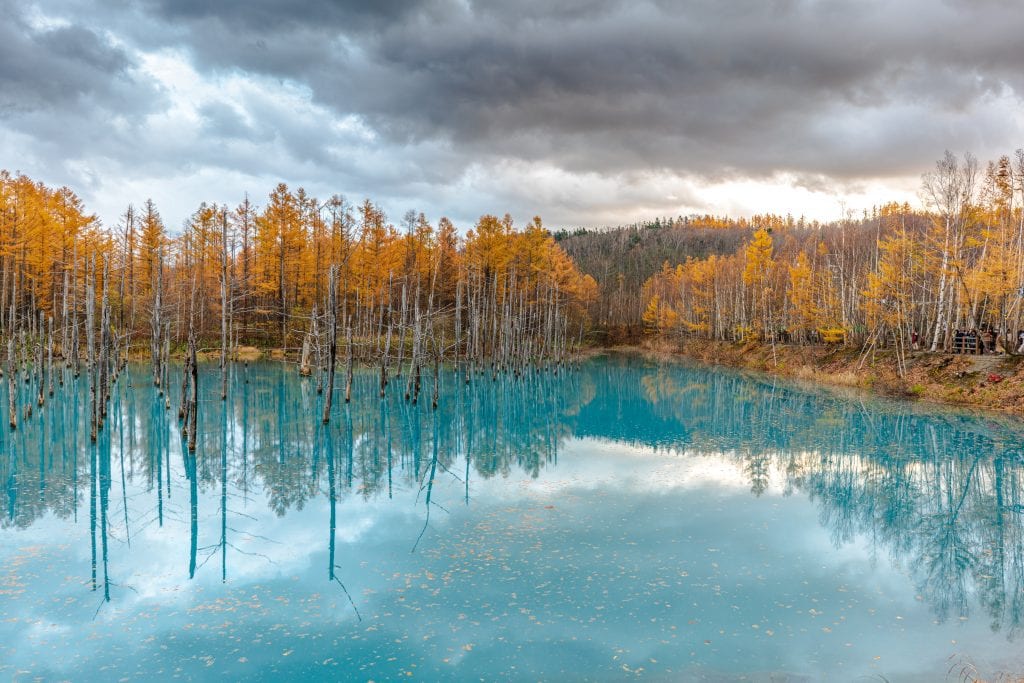 The glowing blue water has inspired both professional as well as amateur photographers. The serene location makes it another place you definitely should not miss. Check out the itinerary we designed for a couple of guests visiting this northern paradise.
Have we missed anything that you think should be added to the list of things to do in Hokkaido? Let us know your favorite locations!