In this time of social distancing, we all need something to give us a bit of comfort. Nintendo's March release of 'Animal Crossing: New Horizons', a new installment in the popular Japanese franchise, provides exactly this. This video game appears deceptively simple. You design a little avatar, and you run around your town, helping adorable animal villagers and building your home. The appeal of the game is clear, whether or not you live in Japan – anyone can have fun making their little town! Even with the game's universal nature, it's evident that it's a Japanese creation. So, what can the game 'Animal Crossing' teach us about Japan?
Exchanging presents
Gift giving is a major part of culture in Japan. The Animal Crossing villagers must have learned the importance of okurimono (gifts)! When a visitor enters your home, you can expect to receive present at the door. You will also receive one as a thank you when you help out. It's also a good idea to bring a small gift to anyone hosting you during your stay in Japan. This type of present is so important that it has it's own word- omiyage. This present is usually given when you first meet, and it's a great way to give a good impression.
2. Appreciating the four seasons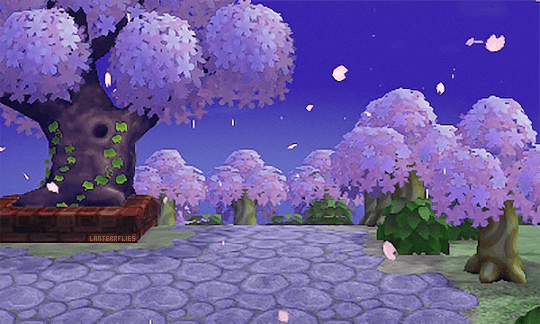 Animal Crossing is a very seasonal game. Time in-game passes in real time, and it matches up with the time and date of your device. Clearly, the intent is to embrace and enjoy every time of year within the game. In Winter, you have gentle snowfall and Christmas lights, and in the Summer, you have full, leafy trees and the sound of cicadas. You can also watch virtual fireworks on many Summer nights. In Japan, many summer festivals are filled with the sound of fireworks going off.
Even the virtual plants keep in time with the seasons. Your holly bushes will bloom in winter, your hydrangea will bloom in June, and your cherry blossoms in April. The seasonality of the game mirrors the Japanese enthusiasm for the changes from month to month.
3. Catching bugs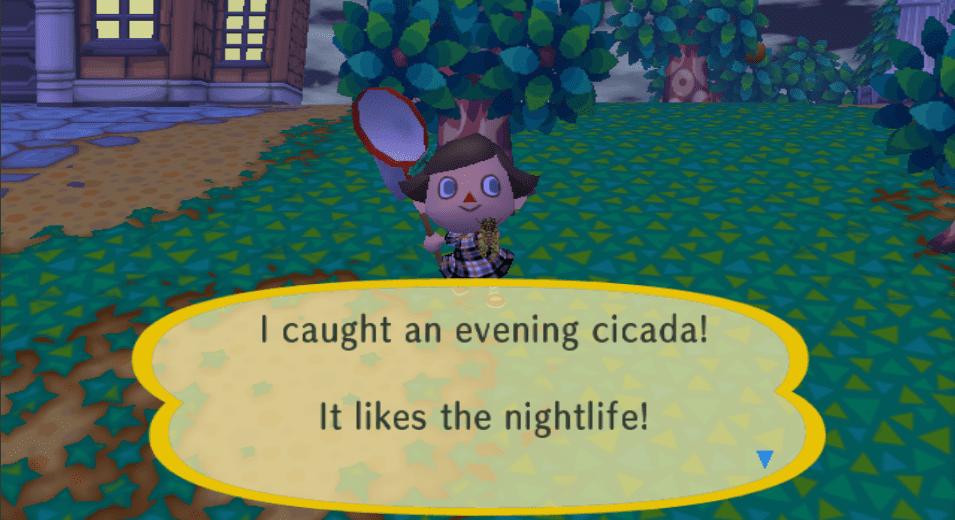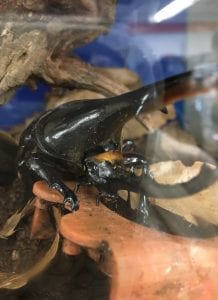 Japan is full of large insects. Whether you're in the city or in the countryside, you're bound to come across a few. For many, the idea of seeing a gigantic beetle, chasing it, and catching it is not appealing at all. These rhinoceros beetles are not for the faint of heart! Yet, in this adorable little game, gathering bugs is a major part of your play time. There are insects all over the place, changing with the seasons and weather. Your character always seems very proud to catch one! If you're jealous to see that huge beetle in the hands of your avatar, look no further than your average Japanese pet store!
You can also find your little town overrun with bugs in the summer- and they are loud! These big insects are cicadas. Their sound heralds the summer season and lasts until fall. Not all cicadas are the same, though, and you can hear the different calls depending on the time of summer. Listen closely to the cry of your town cicadas, and you will find yourself able to identify different varieties when you visit Japan!
4. The constant little songs
The town tune is a small detail of the game, and it feels like a whimsical little addition. Every hour, a small song will ring throughout your town. It marks the passage of time in a cute and convenient way. When you come to Japan, you may hear a real life town tune in the morning and evening! When loudspeakers gently play a song in Japan, it's easy to imagine you're in your own Animal Crossing world. 
5. The love for relaxed cuteness
Last, but certainly not least, is the Animal Crossing cuteness. Japan's kawaii (cute) culture is becoming well known throughout the world. Cuteness exists in any culture, but kawaii things are recognizably Japanese. The simple art style, large, round heads, and big eyes have a distinct Japanese appearance. Similar characters are Hello Kitty, Rilakkuma, and many of the popular 'yuru-kyara' mascots that have developed followings in Japan.
This simple, soft art style brings a more relaxed feeling to the game. It feels right to take it slow and enjoy a lovely time in your virtual town. Though it's hard to live like a yuru-kawaii (relaxed-cute) character, the prevalence of this type of art and plot-less storytelling in Japan reflects the desire to notice and enjoy the small and mundane.
It may be a bad time to travel, but we can still learn about other cultures while social distancing. Any piece of art, be it a movie, a game, or a picture, reflects its culture. We can learn a lot about the creators' way of thinking when we participate. 'Animal Crossing' can teach us about Japan, so play away, and prepare yourself for a visit someday!
Animal Crossing (c) Nintendo