Unlike in many other parts of the world, New Year in Japan, or Oshogatsu (literally meaning "first month") is not a big display of fireworks and champagne. Instead, it's a very solemn affair that's generally spent with family. In a way, it could be compared to how we celebrate Western Christmas.
You can still find noisy parties and fireworks during Japanese New Year, but it's not generally how the locals spend their New Year's eve. Instead, most Japanese people will be home with their families. A lot of people even travel back to their hometowns over the holiday. 
So how do you go about celebrating New Year the Japanese way? Read on for a crash course on the Japanese New Year!
Bring good luck to your family and home with auspicious decorations for the New Year
If you have ever spent time in Japan during New Year, you might have noticed these decorations adorning shops, hotels, as well as other establishments. These are called kadomatsu and shimekazari and they're not just for business, but for homes as well. 
Kadomatsu is an ornament that is placed by the entrance of your home. They're said to be temporary dwelling places for gods to visit and bless humans. The decorations consist of three different bamboo shoots of different lengths to symbolize prosperity, pine to symbolize longevity and plum branches to symbolize steadfastness. These are usually burnt after January 15th.
Shimekazari are also hung above doors in order to invite and welcome gods of good fortune and to ward off evil spirits. They consist of a kind of sacred straw rope called shimenawa, pine, and as a symbol of posterity; a bitter orange.
Something else that you might see sold in many shops around New Year are the kagami mochi and this too is another offering to the gods. It consists of two round rice cakes stacked on top of one another, topped with an orange. This is meant to be placed on the household Shinto altar. 
Watch Kouhaku Uta Gassen on New Year's Eve
This show started out in 1959 and has gained a loyal following since. While not as popular these days as it used to be, it's still a tradition that attracts many Japanese every year.
This is broadcast on the Japanese channel NHK starting around 7.15 pm and running for 4,5 hours until 11.45 pm. This show involves a kind of musical battle between two teams consisting of the year's most commercially successful and popular artists.
To be invited to appear on the show is considered an honor on its own. Both judges and the audience vote on the best team to win the battle.
Eat New Year's food: toshikoshi soba, ozoni and osechi ryori
Food is something that many people associate with holidays and the same is true in Japan. The dishes that people eat on New Year in Japan are all designed to bring good luck for the New Year.
First, you have Toshikoshi soba that is eaten hot on New Year's Eve to wish for good luck and a long life. It also symbolizes cutting off the year's misfortunes.
On the menu you will also find different kinds of mochi such as ozoni; a kind of savory soup with mochi, perhaps being the most popular one.
You have perhaps seen the big Japanese boxes filled with foods that are just as much a feast for the eyes as for the stomach? They're called Osechi Ryori, and contain a number of different foods, each symbolizing different things. For example you will eat prawns for a long life or herring roe for fertility.
Joya no kane: Ring out the old year in Japan
If you visit a Japanese temple on New Year, before midnight, you're likely to experience a ritual called Joya no kane. The temple will ring a large bell 108 times. Why 108? Because in Buddhism that is the number of earthly desires that cause human suffering and the ritual of Joya no kane is meant to purify human minds and souls for the year ahead.
Where to ring out the old year in Tokyo
If you are in Tokyo during this time, famous places to experience this include Zojoji near Tokyo Tower, as well as Sensoji Temple in Asakusa.
Do, however, note that both temples tend to get extremely crowded so plan to arrive early and spend some time there. 
Following the morning on New Year's Eve, most trains and subways will run all night so you will not have to worry about missing the last train home.
See hatsuhinode, the first sunrise of the year
Not many people are able to get out of bed in time for the first sunrise of the year. But for those that do, it is a spectacular experience and a great tradition.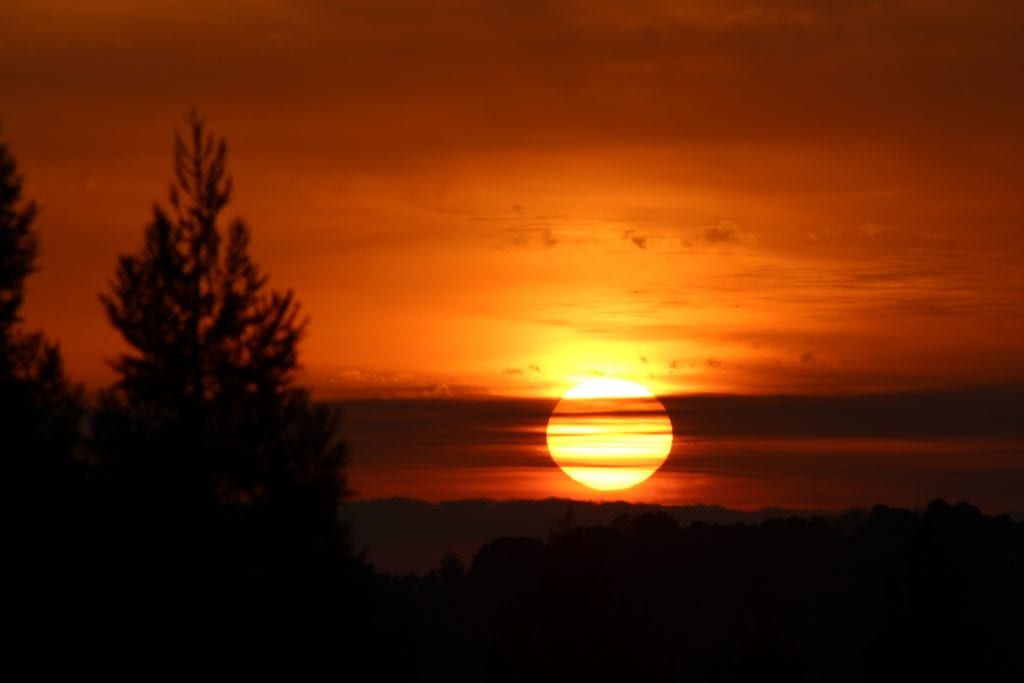 Many observatories around Japan, such as Tokyo Skytree as well as the Tokyo Metropolitan Government Building will sometimes hold hatsunohide-viewing events on January 1st. However, getting a ticket to these events can be very difficult.
Best places to see the year's first sunrise:
An early hike up Mt Takao is a good alternative, if you're feeling adventurous. Or why not stop by Izu Peninsula or Hakone, just a day-trip from Tokyo?
Hatsumode: Your first shrine or temple visit of the new year
The first trip to the temple or shrine during the New Year is called Hatsunode and generally occurs between January 1st-3rd. During your visit, you will be praying and wishing for safety, prosperity and good health, or whatever else you'd like to come your way.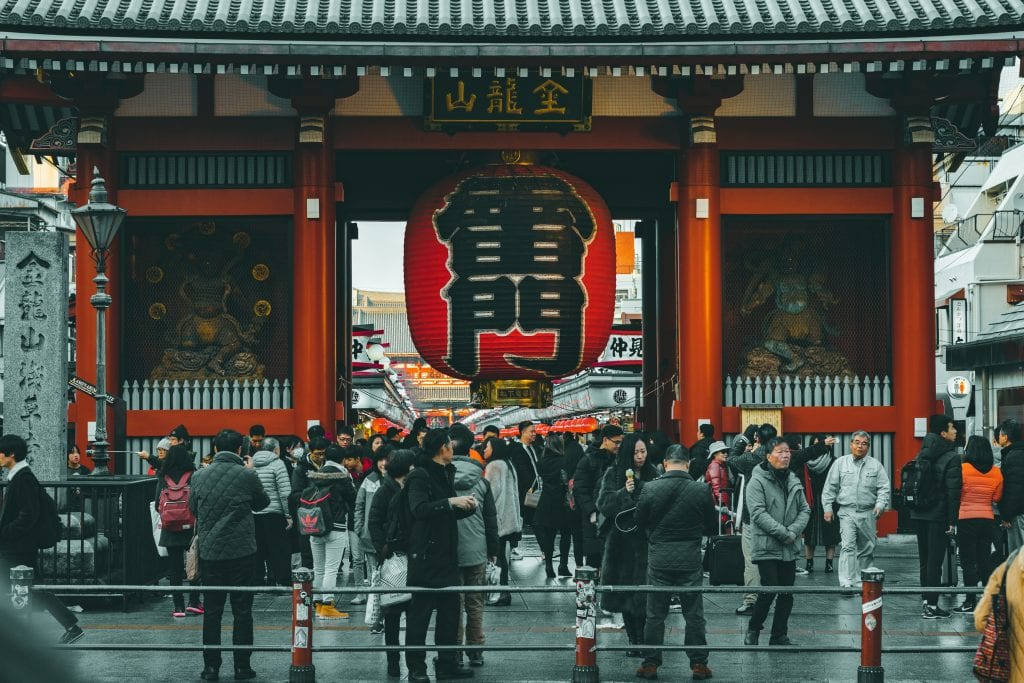 Expect the more popular temples such as Tokyo's Sensoji, Meiji Shrine and Zojoji to be packed and you might have to spend hours waiting in line. If you want to avoid the long queues, a good suggestion is to instead pay a visit to a smaller local temple instead.
While here, don't forget to pick up your own omikuji, a small fortune that will give you a reading for your coming year. Will you be lucky or unlucky?
Grab a lucky fukubukuro from your favorite shop
A fukubukuro literally means a "lucky bag". Most shops all over Japan will start selling these at the start of the New Year. What you get is a bag full of goodies that are normally sold for far less than they normally would. The catch? You won't know what you are getting before you've bought your lucky bag.
The tradition is actually older than many think and started in the 1900s by the Ginza Matsuya Department Store. However, it is unclear if the fukubukuro sales during that time also occurred during the New Year.
Today these lucky bags are available from both smaller shops and supermarkets and even from giants like Apple. Many even start queuing up days in advance for a chance to get their own fukubukuro from the most popular brands.
Want to spend Christmas and New Year in Japan?
Are you thinking about traveling to Japan over the holidays? Great idea! Not only does Japan have incredible foods around Christmas and New Year, but you will also be able to experience the local traditions and the wonderful illuminations like Nabana no Sato covering 230,000 square meters!